Hydrotension / impulse screwdrivers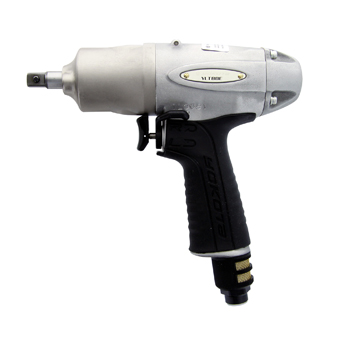 Introduction to impulse screwdrivers
Hydrotension screwdrivers (which operate using hydraulic pressure), are used widely in the assembly industry where the tolerances for torque values are very strict. They are light, powerful, compact and above all they have no reaction torque for the user.
Available in pistol, straight or angled models, they are light and easy to manoeuvre – in short, they are an indispensable tool for increasing productivity. DAMATORK always offers you personal help when you are choosing or maintaining a tool.
Battery-powered hydrotension screwdrivers
Cordless impulse screwdrivers with automatic shut-off have many benefits: high rotation speed for increased productivity; highly precise torque for impeccable assembly quality. No reaction force during the tightening process.
Brushless motor for a long service life and high performance. Tightening cannot be carried out when the battery is low, making the processes safer.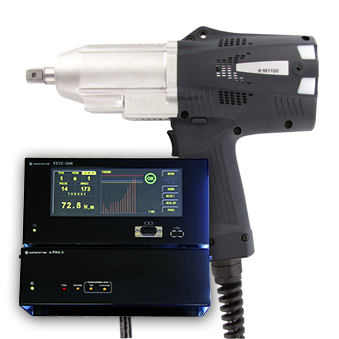 Closed-loop hydrotension screwdrivers: E-WRENCH
Closed-loop hydrotension screwdrivers from Yokota with integrated torque sensor and angle sensor combine energy-efficiency, a high level of precision and exceptional productivity.
They were developed for the automotive sector, where reliable products are vital for manufacturers. As every bolted assembly must be checked, counted and documented, E-WRENCHES from YOKOTA, with their control box, offer an excellent response.
This control box can judge if the torque conforms to the set specifications or not, and if necessary it can send an error signal (stoppage) and start manual control. This type of mistake-proof device fits perfectly with the industrial strategy of Poka Yoke.