Your needs are unique, and so are our solutions to meet them.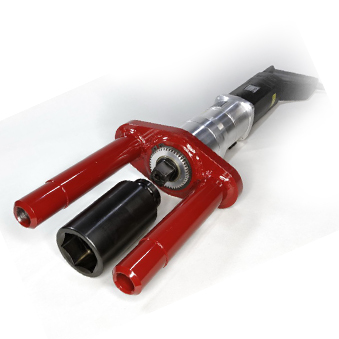 Des accessoires sur mesure :
You work with a unique screw format or a special machine, and you can't find the socket, insert or support arm to suit your need among the standard range of equipment… DAMATORK can let you benefit from its experience as a manufacturer to develop the bespoke tightening accessories that you need.
Sockets and tightening inserts in non-standard sizes, including very large sizes, and bespoke support arms can be designed and produced very quickly in our workshop.
Bespoke tightening solutions
Right from the start, DAMATORK has developed special tightening machines with varying levels of complexity to allow its customers to meet certain technical challenges or to overcome the limits of standard industrial tightening tools.
Semi-automatic assembly stations, for example, have been developed to manage hydraulic tightening cycles on production lines in automatic mode and ensure later traceability and documentation.